All work and no play...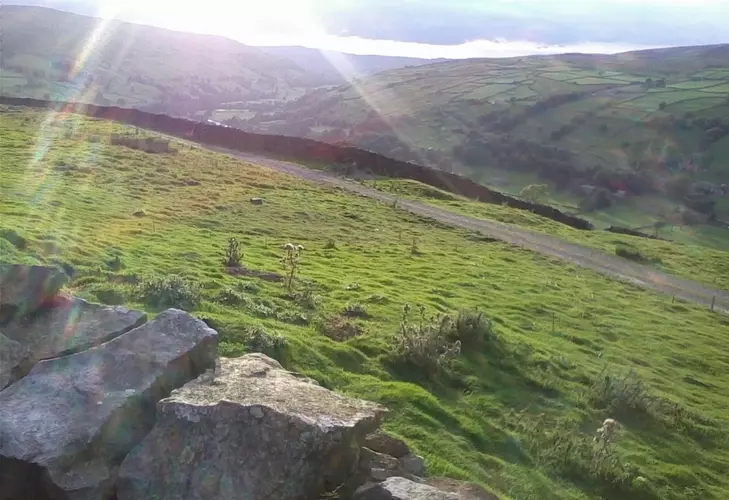 I know the concept is nothing new – do you live to work, or work to live? But as a small business owner providing a professional editorial service from the comfort of my own home and my own computer, I've discovered it's all too easy to blur the margins – work/life, life/work, it's all one, isn't it?
You see, it's the deadlines. Whether you're proofreading, copy editing or writing, you can't escape the deadlines. They're insatiable day (and night) gobblers. There's only 'this' much time to get a job done. And even if you're able to negotiate a little longer, sometimes a little longer isn't practical because of the time frame you've been given to turn around the next job in the queue.
Saying no to a project often isn't an option either. If you've had a quiet month you'll probably need the additional work to boost your revenue. Or you may take it on in anticipation of any quiet weeks to come. It can be hard to find the middle ground. Running your own business, being responsible for you own marketing and on-line presence, building up your own client base, and getting the actual work done for those clients – yes, it's wonderful and brilliant and exciting. But let's face it, it can be rather all-consuming too.
I've not long come back from a holiday: wandering the glorious open spaces of the North Yorkshire Dales, ambling beside Lake Windermere, and climbing Snowdon as part of a leisurely journey back home via North Wales. (I confess I did get lost in Newport trying to find my way onto the Severn Bridge, but that's another story…) Holidays are great for giving you perspective. Especially, I find, those under big skies.
My holiday this year has certainly hit me with a fresh outlook. Out of the blue, someone asked, 'Do you live to work, or work to live?' And for some reason, it was a moment of revelation. Suddenly, I could see quite clearly how I've let work dominate my life. I could appreciate why it's been hard to get to sleep at night and, once I am asleep, why it's been virtually impossible to stay that way for more than a couple of hours at a time. I could sense, for perhaps the first time in my life, how the endless cycle of work/wakeful-night/work has begun to take its stressful little toll.
It's been quite an eye-opener. But do you know what else? Surprisingly highly liberating.
You see, I've realised that I don't actually want to 'live to work'. I want to work, yes. I love my work (most of the time). I actually enjoy juggling those voracious deadlines (most of the time), and I get a huge sense of fulfilment and satisfaction from finishing a big project with time to spare, acquiring a new client, or receiving a glowing testimonial – most of the time. I do, I really do.
But I also want a life. I want space to breathe and find fulfilment through things outside work. I want time to relax with my Country Living magazine and picture the gorgeous ways I could give my house a facelift (even if just picturing is as far as I'll ever get). I want to get out there and dig my garden. I want to lounge on the sofa and read a book – not because I'm checking the grammar and punctuation, spelling, content and layout, but simply for the pure joy of reading a book where someone else has already put in the hard work. And I want to take my dog for longer, more adventurous, non-rushed walks (he'd like this too); get out in the world and explore new places.
In short, I want to look after myself better and reclaim my time. Not all of it. A very large proportion still needs to be invested in my business. But I want to put some aside for me too. At least once each week, I want to be creative and spontaneous and reckless (yes, proofreaders can be reckless), to remind myself that there's more to life than work. And won't the refreshment derived from those snatches of freedom re-ignite my business passion on a regular basis more than ten hours a day, seven days a week ever could? Oh, I think so.
It's perhaps easy for me to write this now – from the position of a brief work lull. I currently have three writing deadlines but they are manageable, and work expected in the next couple of weeks hasn't yet arrived. It'll be harder to think like this when the jobs stack up again – still harder to put into practice.
But awareness is a start.
So, I'm setting myself goals. Not professional goals; not business targets; not reams of things to aim for or 'where I want to be in five years' time' discourses. No. The goals I'm setting are break goals.
Tranquil moments.
Creative spaces.
This morning when I took my dog for a walk, we lingered. Yes, lingered – to forage and pick blackberries. It was bliss. Country Living would be proud.
No matter how much we love what we're doing, we all need a break because (perhaps especially as small business owners) we constantly put ourselves under far too much pressure. Perform, perform, perform…
So, how about you? In the midst of your editorial deadlines, or whatever other pressing commitments you may have, when was the last time you asked yourself: do you live to work, or work to live?